A C T I N G _ W O R K
a little showcase of my work as an actress
* * *
~click photos to enlarge~
UPCOMING WORK
tiger tiger
(on the nature of violence)
by Jessica Almasy
November 2015
a commission for Dixon Place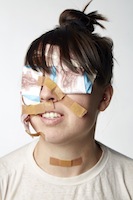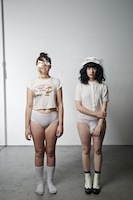 photos by Jesse Untracht-Oakner
* * *
BLOODY BATHWATER RUSTY SCISSORS
by Lindsay Bourne

A play on melancholy, vanity, and the comforts of maternal love. I played Katharine, mother of Theo (Jordan Baum).

A 20 minute excerpt was performed at the AM I WRITE, LADIES? SUMMER 2015 BASH at the Bohemian Grove in Bushwick, Brooklyn. The excerpt was directed by Bryn Herdrich and featured fight choregraphy by Alex Roffey.
* * *
WHISPER ME THIS

In spring of 2014 I played the role of Celia in the film WHISPER ME THIS directed by DJ Mendel and written by DJ with the help of the acting practicum at Playwrights Horizons in that semester. The role was originated by Allie Leonard and the film was produced by Playwrights Horizons Theatre School.

(FILM)
* * *
THE HOUSE OF BERNARDA ALBA
Written by Federico García Lorca
Directed by Machel Ross

In spring of 2014 I played the role of Maria Josefa in Machel Ross' production of BERNARDA ALBA. Maria Josefa is the 80 year old mother of Bernarda Alba, the watchful dictator of her five daughters after her husband dies. Maria Josefa is the intuitive, watchful spiritual eye of the house that Bernarda keeps locked up all day and night.

(THEATRE)
* * *
a.k.a MUSEUMING

for more information on Museuming and my role as THE SOCIALITE click here

* * *

click above for a video sample of BAD FUR
BAD FUR
or The Game of Youth as played by the Mannimalian Menage a Trois
Ryan J. Szelong as THE TIGER
Jordan J. Baum as THE COW
Eliana Mullins as THE DOG
BAD FUR was conceived and directed by Ryan Szelong with help from Jordan Baum and myself. So far BAD FUR has been presented as a 10 minute work in progress showing at the Robert Moss Theatre in Spring of 2013. The above picture links to a video taken from that showing by Raleigh Logan and the below pictures were taken in Anthony McCall's exhibit at the Sean Kelly Gallery.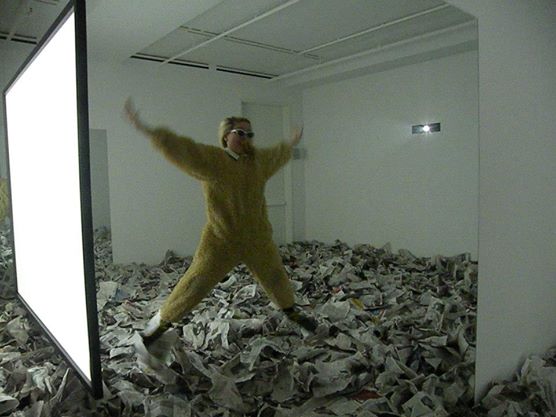 * * *
JESSICA ALMASY PLAYS


Jessica Almasy is a dear friend and a brilliant writer. I performed in two of her plays/readings in Spring of 2013. To see more about the productions/my roles go to the Georg Washington Slept Here Page or the Ridg Laps Page.
* * *
Couch from Natalie Beach on Vimeo.
A short student film I did for my friend Natalie Beach
* * *